Professional Trainers + Resources
In 2014 Sanctuary House Introduced Customizable Experiential Training 
For Corporates | Schools |  Institutes | Youth Groups
PROFESSIONAL TRAINERS 
We are partnering with BREAKTHROUGH INDIA  an outbound training company that develops  high performing teams who buy into company vision, values and strategy.
The strength of this method lies in using the experiential learning model through which we enable teams to improve performance by understanding themselves better and how they respond to different situations. This can be customized to meet the specific objective of the client.
√ Local Trainers are also available. 
√ This type of outbound and experiential learning is also ideal for youth and school children. 
RESOURCES AND FLEXIBILITY
We offer an excellent package – high on excitement and value, low on danger and risk. We stress on safety at all times. Activities include low ropes elements as well as other indoor and outdoor activities.
Experiential training programs can be conducted offsite at a venue of your choice as well
---
 Success Stories :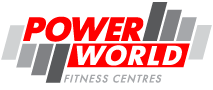 The Branch Managers and Head Office staff went through a one day program on "Building High Performance Managers"

A half day program was successfully held for the Senior Management and  Head office staff of NCEASL on "Building effective Teams".

Breakthrough did a short intervention using outdoor activities to complete a 3 day seminar for South Asian Regional staff on "STRATEGIC SHIFTS"
---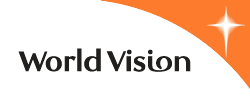 100 children from WVL homes for street kids and children from broken homes were hosted for 4 days and underwent outdoor training on Leadership, effective teams, personality development. Highlights were camping in tents and team building activities on the beach.

May '14 – A two-day leadership and Team building residential program was conducted for 60 middle-school students
September '14 – A One- day Strategic Planning Program was conducted at Sanctuary House for the Prefects and Sports Captains
The Activities were specific and a lot of new things were learnt. It was open and everyone felt free to speak up.
SANUSH NUKSHAN
The activities were tailored to the school and their needs. There were varied activities and the learning were applicable to school life
MIRA GUNAWANSA

A One Day High Capacity Performance program was conducted in September for the Prefects and other student Leaders at the school premises.
Although we had attended other leadership programmes, this programme was different. We learnt how to work as a team and how to improve ourselves to LISTEN and AC
KAVINDU PERERA
The Facilitators provided excellent service and kept us engaged throughout the programme. The content is really useful and relevant
BHAGHYA
I liked the chance we were given to talk about our problems, the activities we did after that, and the training and experiences we received
CHANAKA